Sunday Surf Race
Friday, September 25, 2020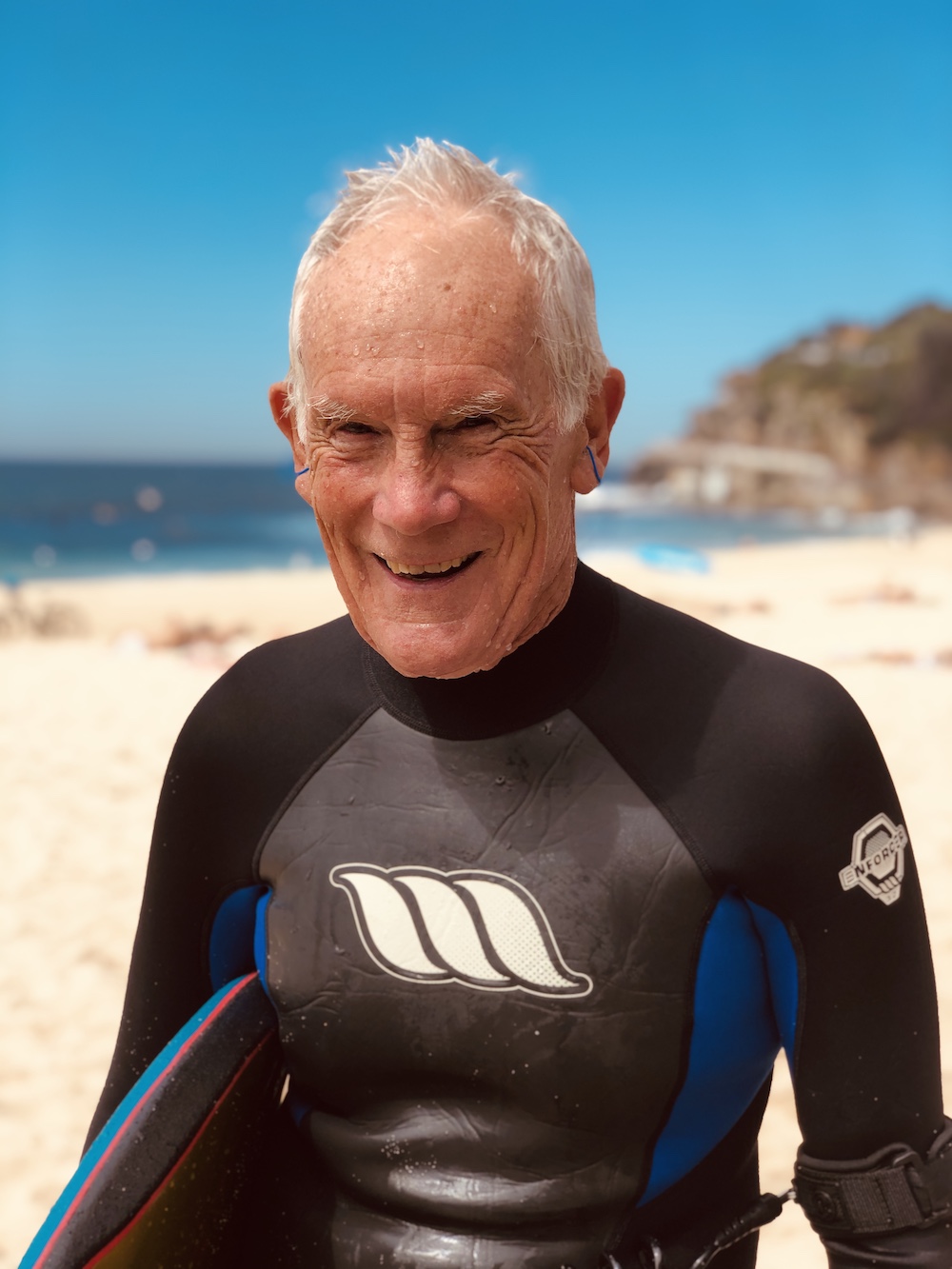 Dust off your budgies and bikini's the Sunday Surf Race is BACK!
Bronte SLSC is very excited to announce the return of the Sunday Surf Race.
This week our resident reporter Tara sat down with Club Legend (and Life Member) Barry Brignell to get the low down….
What is it?
For the newer club members, the Sunday Surf Race was a Bronte SLSC institution run by Barry for more than 20 years. After an 8-year gap he has been persuaded to reboot the swim due to popular demand.
The race is an "out and back" style swim around the cans (about 300m) or on a flat day Barry might send swimmers from Tama back around to Bronte. Expect the unexpected!
Who is it open to?
All proficient, financial SRC & Bronze Medallion holders. Everyone is encouraged and welcome, it's an awesome way to improve your surf swimming week in week out with different conditions every time.
When is it?
Sunday 4th October 11.15am and every Sunday 11am thereafter
The Sunday Surf Race is on every Sunday, rain, hail or shine for the duration of the patrol season (October 2020 to April 2021).
We've timed it to start just after Nippers has finished– Yes Water Safety that's your cue to stay and swim! and for everyone else it slots nicely between breakfast and lunch.
Thinking of coming along? to help us with planning please let us know or simply turn up
What if I'm really slow??
It's a handicapped race so those who are slower get a head start! All will be worked out in the initial weeks. So, you don't need to be fast but you do need to have competence in the ocean. No fins! Wetsuits are permissible early in the season but the handicap will be bigger.
Tell us about the history of the race?
Barry says: "In the old days of SLSC you HAD to do the swim if you were an active member, we didn't have tubes for rescues, only a reel so being a good ocean swimmer was vital."
Barry took over running the swim to get people used to the water and able to swim before the existence of the IRB and things like jet skis. "To swim and race you have to think about a lot of things. How to get out fastest and find the most efficient way to come back in - it is a really good way to learn surf skills. Bronte is not an easy beach and this was (and still is) the best way to get people rescue ready."
What do you love most about the swim Barry?
"It's great to see people get better and better over time. Not necessarily faster but with better surf skills and seeing them pass those on to others to help them learn and develop".
Not only that, but participants get to know new people and hang out with those they already know – yet another excuse to hang around the club!
Still swimming at 77, Barry is Bronte born and bred 'Bronte is the best place in the world! When my wife and I return from any trips we come straight to the beach. I always breathe out a happy sigh as I see the ocean coming down Birrell Street.
Are there any prizes for the swim Barry!?
Yes, but those are yet to be confirmed!
NOTE: we are looking for prizes so if you can help please let us know here
Thanks Barry! Can't wait to dive in.
Come and join Barry for the first swim of the patrol season on Sunday 4th October 11.15am. Meet outside the surf club.