Freshie Masters - 2021
Friday, November 26, 2021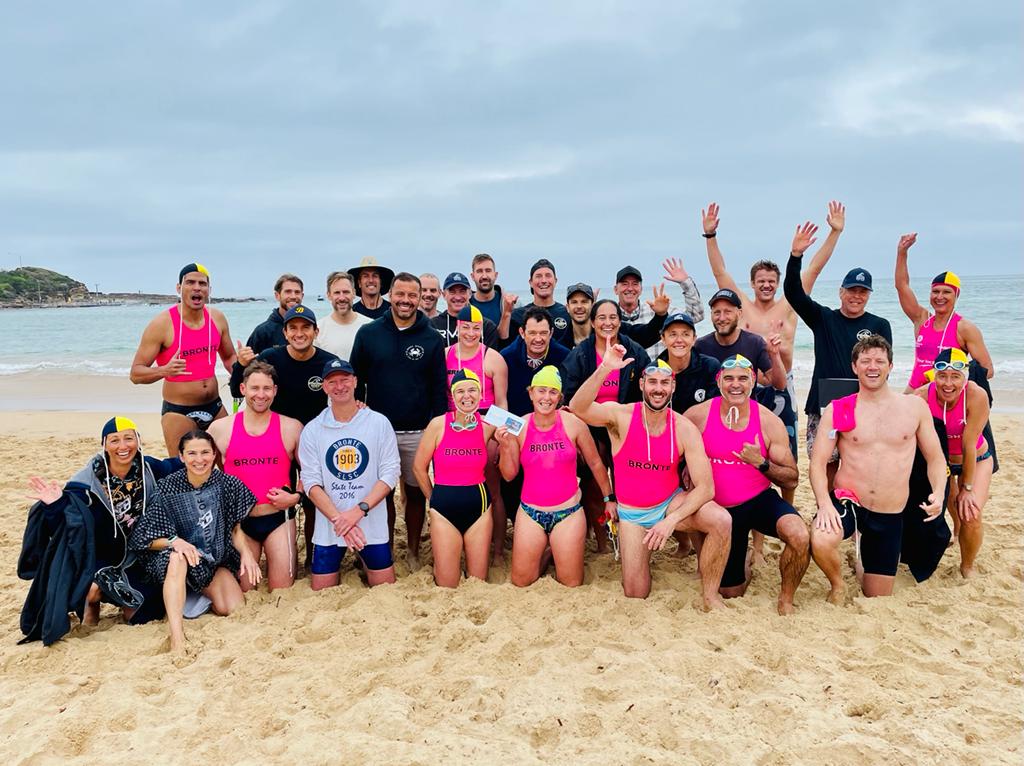 Last Saturday saw the first Masters carnival for the season and it's one of our favourites – the Freshie Masters! We took a massive team of 33 competitors, consisting of a few seasoned veterans alongside plenty of first timers. We love this carnival held annually at the beautiful Freshwater Beach for its great team focussed events and plenty of fun had by all! We were definitely the loudest and proudest on the beach!
Conditions were pretty flat, allowing our Bronte legends to race as hard as they liked, and plenty left everything on the water. Highlights of the day included:
having 6 Bronte swimmers in the top 10 in the Men's 120+ swim teams race (those Sunday Surf races seem to be working a treat!);
taking out the men's 140+ board relay;
watching our 2 women's board relay teams go head to head, with only the final sprint settling the difference;
David Jones reviving his rivalry with Bondi from his Bronte Nippers days by trying to take out one of their competitors with one of the most spectacular board dismounts on the day!; and
Finishing 3rd Overall in the point score, and most importantly…beating Bondi by a single point!
A massive thanks must go to newly minted Life Member Garry Luscombe for being our team manager, and Luis Santilez as our Covid Marshall and official photographer.
We look forward to racing there again next year!
For more photos from the day, check out the post on our Facebook and Instagram pages.