Cadet Bronze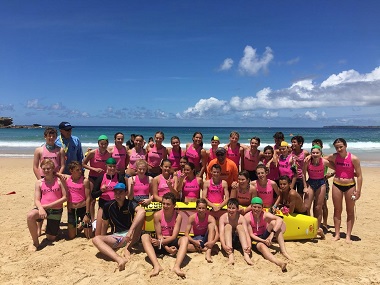 At Bronte we recognise that our young members who have been been Nippers, completed their SRC and patrol regularly are well qualified and valuable assets to our Club. We know that you have experience and an understanding of our beach and it's conditions as well as considerable lifesaving experience.
For these reasons we offer a Cadet Bronze. This is the Bronze Medallion course that recognises the learning you have already completed and the practical experience you already have. For this reason the Cadet Bronze is complete in just four weeks, rather than the eight weeks required for a general Bronze Medallion course.
To be eligible for the Cadet Bronze course, you will:
*have completed your SRC
*have maintained your proficiency each season
*completed the minimum 15 patrol hours in the prior season
*have turned 15
Dates for upcoming Cadet Bronze courses are available on the education calendar.
To register your interest in joining the next Cadet Bronze course, please contact education@brontesurfclub.com.au